Obstetric gynecologists, often shortened to OB GYNs are MD or DO trained physicians who specialize in providing excellent medical care to women. OB GYNs split their time between a hospital and clinic setting. They are trained surgeons who operate and perform procedures to ensure the health of their patients. Obstetrics and gynecology is an exciting, diverse, and action packed field in medicine. In this article, we dive into detail on the educational pathway to becoming an OB GYN, what an OB GYN is, their medical education starting at undergraduate college followed by medical school, and residency, and what type of patients they take care of.
Quick Navigation Links and FAQs
What is an OB GYN?
An OB GYN, short for obstetrician-gynecologist, is a healthcare provider whose career focuses on the medical needs of female reproductive health. It is the combination of two specialties into one: obstetrics and gynecology. To many, they are commonly known to assist pregnant women with their checkups and delivery of babies. Their expertise extends from puberty through menopause and encompasses various aspects of women's well-being. These physicians are equipped with skills to diagnose and treat patients with multiple conditions, including pregnancy and childbirth, sexually transmitted infections (STIs), menstrual problems, endometriosis, pelvic pain, infertility, and breast cancer. Additionally, OB GYNs offer routine medical services and preventive screenings, such as pap smears and mammograms.
---
Discover if a career in Obstetrics and Gynecology is right for you.
Learn why 77% of doctors would choose the same specialty again.
---
What does an OB GYN doctor do?
Obstetrician-gynecologists specialize in women's health where they treat a wide range of health conditions affecting women both young and old. OB GYNs can work in hospitals or clinics where they provide a variety of services including:
Prenatal care: OB GYNs care for pregnant women from the first prenatal visit to delivery. They can also help women plan for pregnancy and discuss birth control options or cessation.
Childbirth: OB GYNs deliver babies, both vaginally and by cesarean section. They also provide care for women after delivery during the postpartum period.
Gynecological exams: OB GYNs perform pelvic exams, pap tests, and other medical procedures to screen for and diagnose gynecological diseases and disorders. They can also treat gynecological conditions such as endometriosis, ovarian cysts, and chronic pelvic pain.
Infertility treatment: OB GYNs can help women who are having trouble getting pregnant. They offer a variety of treatments which can include medication, surgery, and assisted reproductive technology.
Sexual health: OB GYNs can provide information and advice about sexual health, including contraception, sexually transmitted infections, and menopause.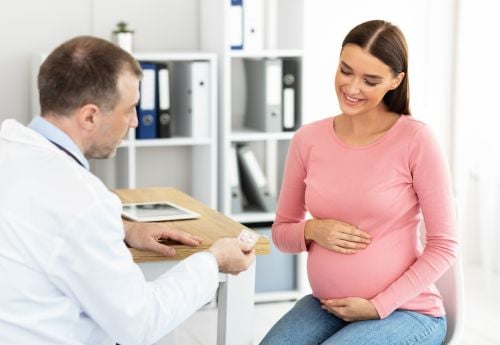 OB/GYN education and training - How to become an OB GYN?
It takes a lot of commitment to become an OB GYN as the path is rigorous and lasts many years. While the training can be demanding, many find the job to be rewarding and well worth the sacrifice. There are numerous essential milestones in the schooling and education process of becoming an OB GYN:
Obtaining a bachelor's degree: In order to matriculate into medical school one must earn a bachelor's degree. While not required, this degree often is in a science-related discipline like biology, chemistry, or pre-medical studies. Although there is no set major requirement, it can be beneficial to concentrate on medically related topics. A college student must also score well on the MCAT before medical schools review an application.
Completing four years of medical school: Attending medical school is the next step after earning a bachelor's degree. Throughout four years of study, students learn about numerous medical conditions and specialties through classroom lectures, laboratory work, and clinical rotations.
Undergoing a four-year residency program in obstetrics and gynecology: Prospective OB-Gynecologists must finish a four-year residency program in Obstetrics & Gynecology after completing their medical school education. During this time they will practice in various healthcare settings while under the supervision of experienced doctors to obtain practical experience.
Passing a specialty board certification exam: OB GYNs will need to obtain board certification by passing the required examinations following residency training.
Continuing education and recertification: Lastly, OB GYNs will need to take maintenance exams every six years to retain certification.
During their training, OB GYN doctors learn to diagnose, treat, manage, and prevent reproductive and other women's health issues. This training takes place in diverse settings, such as hospitals, clinics, and private practices, providing them with hands-on experience. Once all required training is completed, OB GYNs take on a crucial role, delivering a wide range of healthcare services to women. These services include prenatal care, childbirth assistance, performing gynecological surgeries, managing chronic conditions like endometriosis and polycystic ovary syndrome (PCOS), and offering reproductive health counseling.
OB GYNs play a vital part in the well-being of women of all ages. They must provide compassionate and comprehensive care while staying up-to-date with the latest medical advancements. Given the extensive required education, it helps to have a passion for women's health and a solid commitment to care for patients of different ages to complete your education and training to be an OB GYN. College students aspiring to be in this medical field should be prepared for the rigorous and lengthy educational process.
What are the subspecialties in Obstetrics and Gynecology?
The American Board of Obstetrics and Gynecology (ABOG) is the licensing organization for the field of OB GYN. ABOG acknowledges several subspecialties in obstetrics and gynecology, all of which require a board examination, also termed certification. OB GYNs may hold one or more certifications. By taking the time to complete training in these subspecialties, OB GYN doctors expand their knowledge and the ailments they can treat in their patients. Examples of board certified subspecialties of Obstetrics and Gynecology include:
Hospice and Palliative Medicine: This specialty focuses on the relief and prevention of pain and discomfort that patient's may experience with chronic illnesses via an interdisciplinary method.
Critical Care Medicine: Training in critical care gives provides physicians with more expertise in the treatment, support, and diagnosis of injured, acutely sick and critically ill patients.
Gynecologic Oncology: Often shortened to GYN-ONC, in this specialty a doctor will learn how to manage and treat malignancies of the reproductive system through means such as surgery, chemotherapy, and palliative care.
Reproductive Endocrinology and Infertility: Sometimes called REI, this field focuses on identifying and treating possible causes of infertility including analyzing reproductive hormone levels.
Complex Family Planning: In this field a doctor will meet with and treat patients that have complex medical conditions while going through a pregnancy or needing guidance on contraception.
Maternal-Fetal Medicine: Sometimes called MFM, in this field doctors are taught techniques and methods, like obstetric ultrasonography and other fetal procedures, to best address high-risk obstetrical conditions.
Female Pelvic Medicine and Reconstructive Surgery: Also known as FPMRS, training in this subspecialty is focused on the treatment and care of pelvic disorders of women at various stages in their life such as pelvic pain, urinary incontinence, and urinary tract infections.
Non-Boarded Subspecialties:
There are a number of non-boarded fellowships that OB GYNs may complete as well. These fellowships provide a similar type of training as boarded specialties but do not have a lengthy exam at the end of training that must be passed. Some fellowships are non boarded as they are newer subspecialties, while others have such few training spots that a board exam has not been created.
Minimally Invasive Gynecologic Surgery: In this field, physicians undergo training to perform endoscopic, minimally invasive surgery utilizing specialized tools such as robotics.
Menopausal and Geriatric Gynecology: This field helps with identifying, treating, and managing menopausal symptoms in women brought on by the cessation of menstruation.
Pediatric and Adolescent Gynecology: While this is one of the newest fields, it provides the education for doctors to treat complex health issues in a younger population, from the fetal stage into adolescence.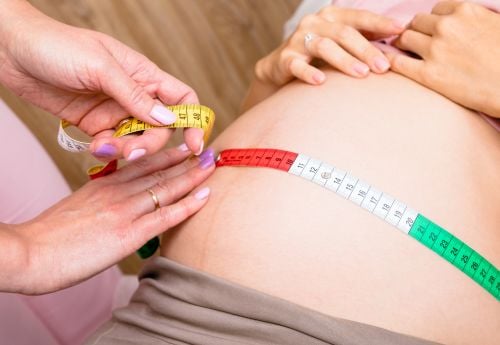 How long does it take to become an OB GYN?
From completing high school to starting to practice medicine, an OB GYN must complete a required education of at least 12 years following graduation of high school. This includes:


Four years of undergraduate education. Most programs recommend a curriculum that includes biology, chemistry, physics, anatomy, and physiology. Some programs may also require psychology, sociology, and health policy coursework.
Four years of medical school.
Four years of residency.
OB GYNs may also consider completing a fellowship after they complete residency training. Fellowship programs may last up to three years but are not a requirement following completion of residency, and many choose not to complete one. One must pass a specialty board certification exam following residency and for most fellowships as well. This is required by The American Board of Obstetrics and Gynecology. Additionally, to maintain their certifications, OB GYNs must pass a maintenance exam that is taken every six years.
OB GYN salary - How much do OB GYN's make?
Many factors, like medical experience, education, certification, and location, will affect an OB Gynecologist's salary. In general, medical professionals working in private practice or specialized industries might make more money than their peers in academic or general hospitals. According to a 2021 study on remuneration by the Medical Group Management Association (MGMA), an OB GYN earns a median salary of $354,885 nationwide. Like any other career, the more education, skills, and experience the doctor brings, the more attractive offers they will get when searching for a job. Either way you look at it, OB GYNs make a good amount of money that reflects the extensive training and education they have.
What is the difference between a Gynecologist and an Obstetrician?
Although "gynecologist" and "obstetrician" are sometimes used interchangeably, the two professions have many differences and can be separate medical disciplines. With a sole focus on women's reproductive health, gynecologists treat conditions such as irregular menstruation, infertility, and gynecological malignancies. On the other hand, an obstetrician specializes in prenatal, labor, and postpartum care which are essential to the mother's and child's health and safety.
Obstetrics is a branch of medicine that focuses on pregnancy and childbirth. An obstetrician is a specialized physician who provides comprehensive care to pregnant women, from prenatal to postnatal stages. Their primary responsibilities include:
Prenatal Care: During pregnancy, obstetricians closely monitor the mother's and the developing fetus's health. They provide routine exams, ultrasounds, and testing to ensure the pregnancy is healthy.
Childbirth: Obstetricians are qualified to deliver babies safely via vaginal delivery or, if necessary, a cesarean section.
Fertility Treatments: Obstetricians might offer counseling and therapy to couples who are having trouble getting pregnant.
High-Risk Pregnancy Care: Obstetricians treat high-risk pregnancies, such as those with previous ectopic pregnancies, fetal distress, placenta abnormalities, and preeclampsia.
Postpartum Care: Obstetricians offer care and support to new mothers after childbirth, addressing issues such as postpartum healing.


On the other hand, gynecology is a medical field dedicated to the overall reproductive health of women throughout their lives, from adolescence to post-menopause. Gynecologists specialize in identifying and treating diseases of the female reproductive system. Gynecologists commonly treat irregular periods, vaginal infections, prolapse of the pelvic organs, sex-related pain, uterine fibroids, reproductive system malignancies, ovarian cysts, and cervical and vaginal polyps. Other duties include:
Reproductive Health: Gynecologists diagnose and treat a wide range of disorders affecting the reproductive system, including those that impact a woman's vagina, cervix, ovaries, uterus, and fallopian tubes.
Screenings: They carry out fundamental tests like pelvic exams, pap smears, and breast checks to look for anomalies or early indications of reproductive health problems.
Surgical Procedures: Gynecologists perform procedures such as hysterectomies (removal of the uterus) and tubal ligations (permanent contraception).
Preventive Medicine: They offer advice on safe sexual behavior, contraception options, and ways to guard against STIs.
Vaccination: Gynecologists administer the human papillomavirus (HPV) vaccine, which protects against HPV strains that can lead to cervical cancer.


Some doctors have specialized training in gynecology and obstetrics, enabling them to provide all-encompassing treatment for women. They are referred to as OB GYNs. By merging two disciplines, they may treat a variety of healthcare requirements, including pregnancy and general reproductive health challenges.
In summary, obstetrics focuses on pregnancy, labor, and postnatal care, while gynecology deals with female reproductive health that is not tied to pregnancy. Both specializations are covered by OB GYNs, providing comprehensive treatment for women at all stages of life.
Do OB GYNs go to medical school?
Like all physicians, OB GYNs are required to attend medical school. In order to attend medical school, college students must have completed their bachelor's degree most often with a major in a science or pre-medical field and have taken and scored well on the MCAT (Medical College Admissions Test). Medical schools can view the number of attempts one has made with the MCAT, and having several unsuccessful attempts will make your application less appealing, thus it is vital to study hard and receive a good score.
In the first two years of medical school, students are taught broad medical principles, which include studying human anatomy and physiology, pharmacology, and pathology. During their last two years of medical school, students spend their time learning in the hospital. Students interested in obstetrics and gynecology may choose to spend the last two years of their studies concentrating in this field as much as possible. During this time they will learn to treat issues related to women's health, pregnancy, and childbirth. It would be best to research which medical schools fit one's tuition, budget, and location prior to applying, most information can be researched online. Prospective applicants could also reach out to and talk to physicians like gynecologists or medical students to help choose a career path.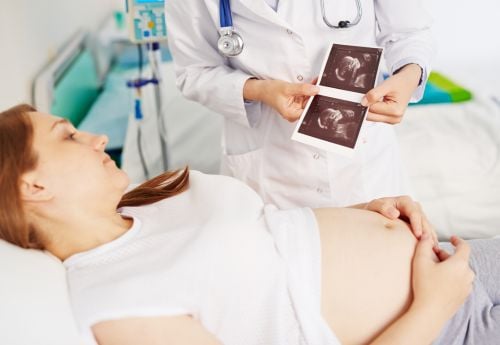 What is the difference between an OB GYN and a midwife?
Although they both work in women's healthcare, OB Gynecologists and midwives have different roles and educational backgrounds. Usually, midwives are not doctors. In hospitals, they frequently work alongside trained and skilled obstetricians and gynecologists (Ob/Gyns) to ensure expectant mothers receive great care. OB GYNs and midwives play similar and crucial roles in ensuring a successful pregnancy and birth. While OB GYNs have a more comprehensive range of practice, including managing high-risk pregnancies and performing surgical treatments, midwives offer a more natural and comprehensive approach to care.

Most OB GYNs are generalists, though some have subspecialties such as reproductive endocrinology. OB Gynecologists are physicians who have completed medical school and further training in obstetrics and gynecology. Their medical education has given them the skills to perform surgery, manage high-risk pregnancies, and treat various medical conditions.

On the other hand, midwives are trained medical professionals who specialize in assisting and supporting women throughout pregnancy, labor, and postpartum. They may possess midwifery credentials or certifications and can provide care for low-risk pregnancies. Contrary to OB GYNs, midwives do not perform surgery as they lack the education and skill attained from medical school and residency. Instead, they focus on encouraging natural delivery and providing specialized supportive care to women during pregnancy and delivery.

The general stages required to be a Certified Nurse-Midwife are detailed below.
Earn a bachelor's degree in nursing.
Pass the NCLEX-RN exam.
Accumulate medical work experience as a Registered Nurse.
Obtain certification as a National CNM.


However, it is important to note that not all who claim to be a midwife have undergone these educational steps. It is vital for expectant mothers to do their research on what educational background their provider has and ensure it is adequate to provide the health care needs that they have.
What is the best major to become an OB GYN?
A bachelor's degree is a prerequisite for admission to the majority of medical schools. While any major is acceptable, the most common majors are biology and chemistry. However other courses such as microbiology, physiology, and anatomy courses are beneficial as they provide valuable scientific knowledge for aspiring OB GYN physicians. It will take four years to complete these prerequisite courses. In addition, the MCAT must be taken for admission to most medical schools and is usually taken the junior year of undergrad.
Is a career as an OB GYN worth it?
Overall, the United States has more females than males, and this trend is expected to continue, which highlights the importance of providing specialized healthcare services for women. As such, the career of an OB GYN is both fulfilling and in high demand.
An OB GYN's career offers a unique opportunity to positively impact women's lives during menopause, pregnancy, and childbirth. OB GYNs can make a lasting difference in their patient's lives by providing crucial support during these moments. Additionally, the field of OB GYN is constantly evolving, providing opportunities for professionals to stay up-to-date on the latest research and treatment options.
The American College of Obstetricians and Gynecologists (ACOG) predicts a potential shortfall of up to 22,000 OB-GYNs by 2050. This projection indicates substantial and continued job growth for OB GYN. In addition to the demand for OB GYNs, it's crucial to address the concept of "maternity care deserts." These are regions in the United States where access to maternity health care services is limited or absent due to a lack of available providers or other such barriers that may prevent women from accessing the care they need. The rewarding nature of this career, coupled with its potential to impact women's lives significantly, makes it a valuable and vital field within the healthcare industry.
How to start a career in medicine?
Now that you know more information about the education and training needed to become an OB GYN, you may want to take the next step and apply to a medical school like the University of Medicine and Health Science. For more information about UMHS, please check out our Caribbean medical school overview page. To apply for admission or to upload your AMCAS or AACOMAS start here. To get in touch with an admissions counselor, click this link.
Other popular and related posts: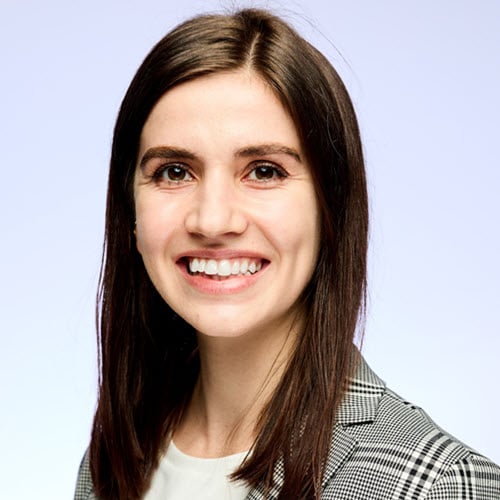 Posted by
Callie Torres
Callie Torres is a Captain in the United States Air Force and a resident at Wash U/Barnes Jewish Hospital in St Louis. She is a freelance writer with many published medical articles as well as multiple peer-reviewed medical publications