By Jared Sharza
Introduction
UMHS has a vibrant community of student clubs and organizations, in everything from screening clinics and potlucks to blood typing labs, various health seminars and clinics, soccer games, wellness campaigns, medical mission trips, visiting children's homes, scuba diving, salsa dancing, donation drives and much more. Joining one of these groups can enhance the quality of one's medical education while simultaneously raising funds or awareness for great causes in St. Kitts and beyond.
Student clubs at Caribbean medical schools are active indeed, especially at UMHS. The UMHS Endeavour has compiled a comprehensive guide of all the current student clubs and organizations, complete with mission statements, highlighted past and present events for each semester, and contact information.
African and Caribbean Student Association (ACSA)
Mission statement: The African and Caribbean Student Association is committed to bridging the gap with the community and building stronger bonds as we move forward together.
Highlighted events for Fall 2018, past and present:
Pie the Professor (a fundraiser in which professors got a pie to the face; it was huge success. Comments from Professors:

"And once again thank you for doing this; events like this bring life to the campus and help create school spirit. You have my respect," said Dr. Doherty.
"Thanks for the invite, it was a great show and Dr. D asked for more pies next time—LOL," said Dr. Afolabi.

Breast Cancer Screening Clinic.
Taste of Home (potluck in which faculty and students come together to enjoy food from their home countries/culture).
Scholarship toward support of young STEM scholars here in St. Kitts.
For more information, email ACSA president Kendra Obimah at kobimah@umhs-sk.net
American Medical Women's Association (AMWA)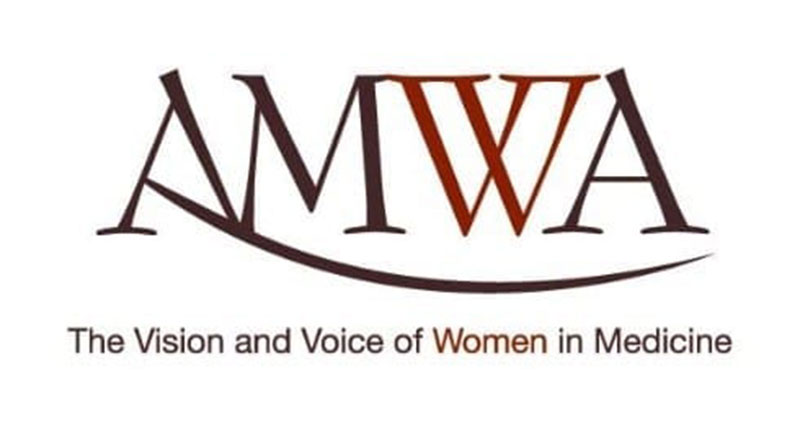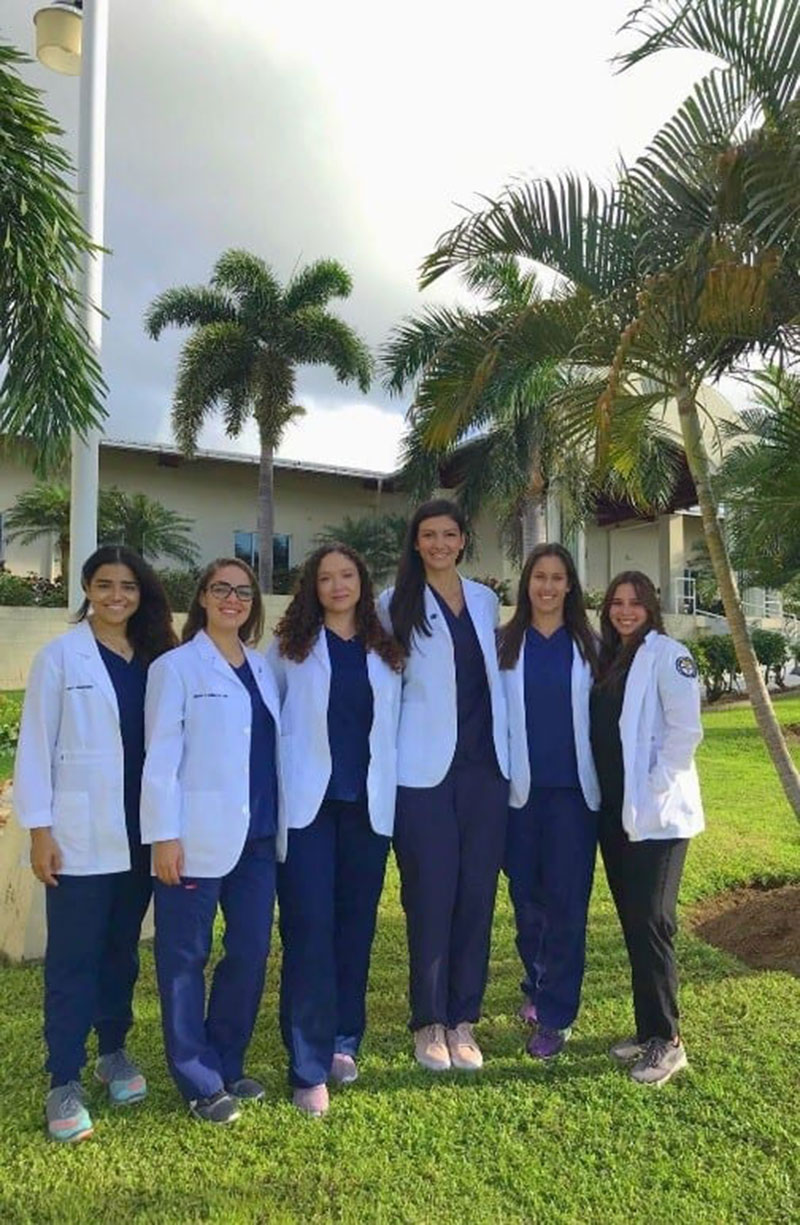 Mission statement: The American Medical Women's Association is an organization which functions at the local, national, and international level to advance women in medicine and improve women's health. We achieve this by providing and developing leadership, education, expertise, mentoring, strategic alliances, and advocating for gender equity in the medical community.
Highlighted events for Fall 2018, past and present:
Blood Typing Lab, Nov. 12th
SKI Academy Sexual Health Seminar
Fundraising Holiday Bake Sale, Nov. 30th
UMHS vs RUSVM Soccer Classic (sponsors), Nov. 2nd
Contact AMWA UMHS President Nina Madjer at nmadjer@umhs-sk.net or visit the Facebook page.
American Medical Students Association (AMSA)
Mission statement: AMSA fosters a community of future physicians through education and advocacy.
Highlighted events for Fall 2018, past and present:
September 25 - Cookie Sale
October 11- Intubation Lab
November 10- AMSA Health Fair and Clothing Drive with Ross Vet
November 13- AMSA Trauma Clinic
Visit the UMHS AMSA Facebook page for more information or email president Sean Vellavallil at svellavallil@umhs-sk.net
Because We Care (BWeC)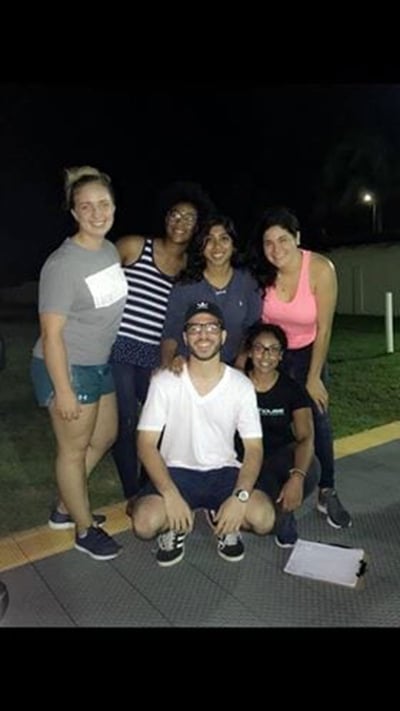 Mission statement: Our club centers on three main pillars: Build – Widen – Connect. Build a relationship between the UMHS community and St. Kitts. Widen the impact of UMHS in St. Kitts by promoting healthy living and providing education on high-risk health topics. Connect UMHS students to volunteer opportunities to allow them to improve interpersonal skills while making a difference in the community. Our mission is to conduct events that promote health education and awareness in St. Kitts by engaging the community in outreach events. Our goal is to provide students with various opportunities to take part, while creating a positive impact in the community. We hope to help students build upon their interpersonal skills.
Highlighted events: This semester we aren't focused on running too many events. Our main goal is to start making some relationships with external agencies. So far we are in contact with Lake Health and Wellbeing & Fit Wellness Center. With Lake Health and Wellbeing, we will be co-collaborating and co-organizing a women's speaker series. The name is a work in progress but we're thinking "GirlTalk!", which is going to be a three-set speaker series held at UMHS targeting locals; however, students will of course be welcome to attend. Our first topic is fibroids and will be held on March 9, 2019.
With FIT Wellness, we're actually meeting with him next week but he wants assistance with their National Weight Lost Campaign that is sent to launch shortly.
This semester we're just doing our 3 vs. 3 basketball game where we tried to get signatures for the Healthy Caribbean Coalition's petition for more money to help put healthier foods in schools while creating a new healthier food labelling system. We have Dr. Kaplan who will be giving a seminar after Block 2 and we will be having a Clinical Diagnostic Review which is a PD/CPR Refresher/Practice at the end of November.
If you have anything you'd like to see happen, we're definitely a new club so we'd love ideas and feedback. This semester our goal was just to start making connections with other organizations and then find some potential volunteer positions for anyone interested etc.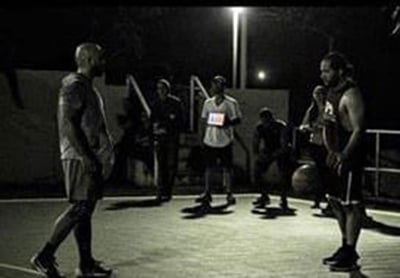 The "3 on 3" game had a good turnout and we've definitely received a lot of positive feedback. We've learned a lot and will be finishing the game after Halloween and we have a few more teams that want to play. We now know how to improve it so it should be a lot smoother sailing and organized at the next game.
For more information, please contact Because We Care president Kirthana Sugunathevan at ksugunathevan@umhs-sk.net
MED4YOU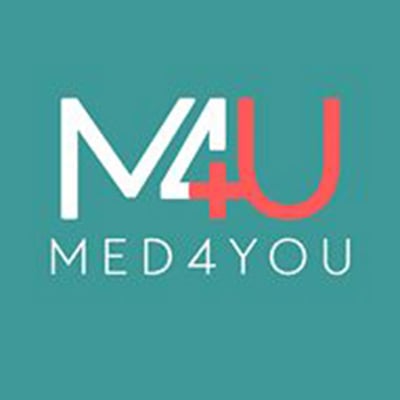 Mission statement: To learn and promote knowledge about health care systems diversity worldwide, assist disadvantaged communities and advocate for health care access as a human right.
UMHS Med4You was started in 2016 by UMHS student Ariana Hernandez, and also became a student organization. Med4You has organized medical mission trips to Guatemala, the Dominican Republic and several to help bring relief and badly needed health care to Puerto Rico after Hurricane Maria. Med4You will be working with Dr. Angel Matos on the new UMHS Global Health Institute project.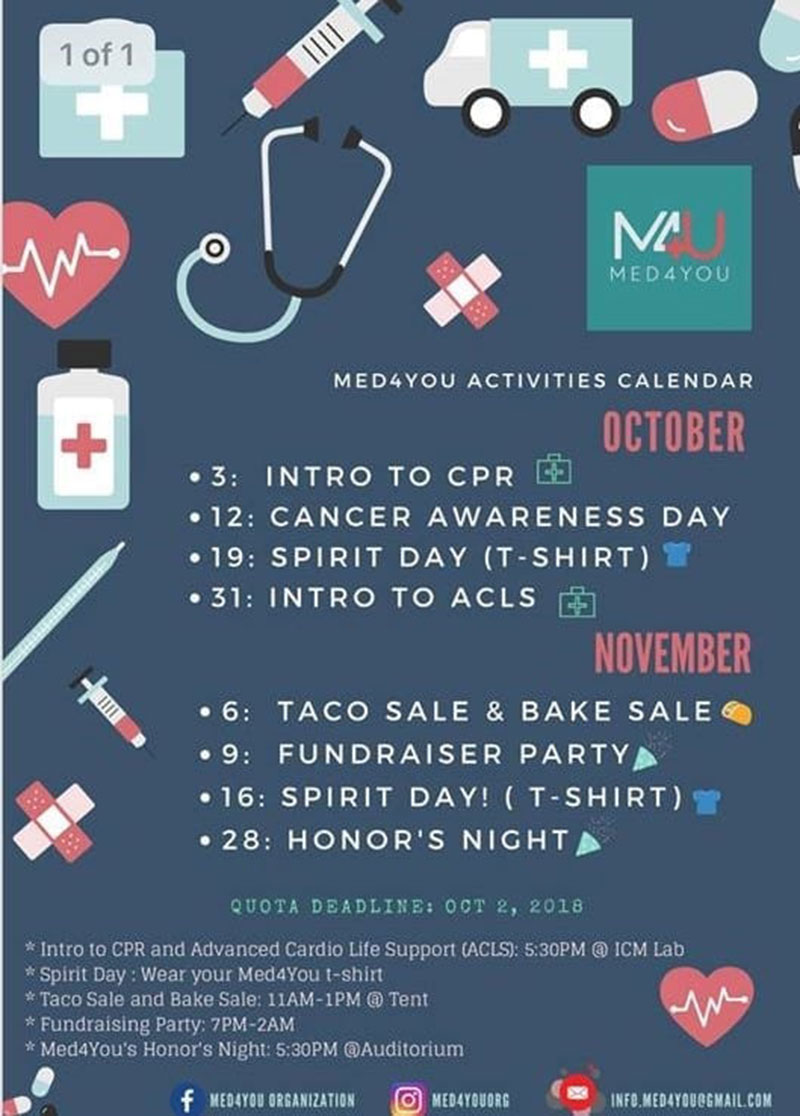 Med4You has many fundraisers and events throughout the semester.
Contact Med4You president David Rivera Vazquez at drivera@umhs-sk.net and like their Facebook page and visit the Med4You website
UMHS Surgery Interest Group (UMHS-SIG)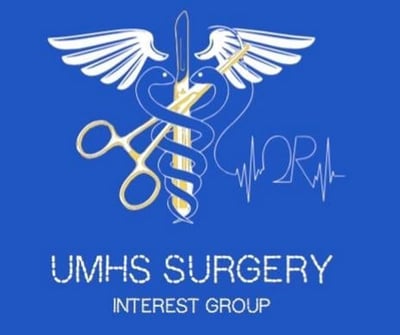 Mission statement: The purpose of the Surgery Interest Group (SIG) is to provide opportunities for students to supplement their educational experience through hands-on practical laboratories and clinics. Exposure to the clinical side of medicine while in basic sciences enhances the students' skill sets and permits better integration of medical concepts. In addition, these activities give students the opportunity to enhance personal and professional relationships, develop leadership skills, and serve the school and local community.
Highlighted events for Fall 2018, past and present:
PRIOR EVENTS (September/October)
Dr. Doherty's Interactive Radiology Seminar Part I and Part II
Classic Introduction to Suturing Clinic with Dr. Afolabi
UPCOMING EVENTS (November/December)
UMHS Community Health Fair Clinic and Clothing Drive-Basseterre
Comprehensive Anatomy Practical
CSI Experience hosted by Dr. Doherty
St. Christopher's Children's Home Visit
Classic Advanced Suturing Clinic and Surgical Technique Demo
PALS (Pediatrics Assistance League of St. Kitts) Fundraiser Bake Sale
Join the Surgery Interest Group Facebook group or email the group's president Deser'e Gitulli at dgitulli@umhs-sk.net for more information.
Scuba Dive Club (SDC)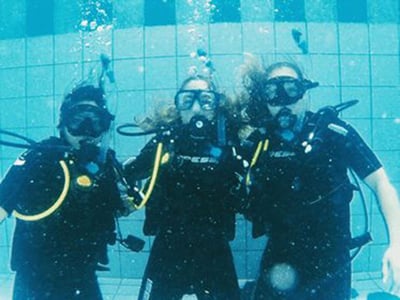 Mission Statement: We as a club want to have UMHS not just be a school for medicine, but to grow as a school that rounds a medical student's character toward their surroundings. Being in the Caribbean, we have both the Atlantic & Pacific Ocean to view every single day, never realizing how much there is to explore around the island. Our goal as a club is to both have an escape for students from studying every day, as well as give an appreciation to 70% of the world not everyone gets to see. Each semester we have incorporated both the teachings of scuba diving as well as conservation in terms of the oceans that we take for granted. This semester we have trained in plenty of new divers, with more lessons to come, which comes to a huge advantage when it comes to residency applications in order to separate an applicant from other similar candidates.
We have also set up cleanup dives with RUSVM in order to clean up the Catamaran area from all the plastic and debris that has been thrown overboard during trips. In order for students to find activities away from class, we have incorporated a lot of our events with RUSVM which includes:
Provide diving opportunities along with PADI certification training
Powderpuff football game at Sunfest
Clean-up dives & beach clean-ups in order to break the barrier between Veterinary students & UMHS students.
Co-Sponsor Block 2 Halloween Party at Spice Mill.
With as much as our club surrounds conservation and stress relief, it takes a strong stance on full inclusion of everyone, no matter what their back story is. Since the SDC club was formed, many of our members have found joy in exploring the oceans around St. Kitts, and grown closer as a group, something we hope to continue to grow with in the future semesters.
Contact UMHS Scuba Dive president Danny Obermiller at obermiller@umhs-sk.net or join their Facebook page.
STEPS Club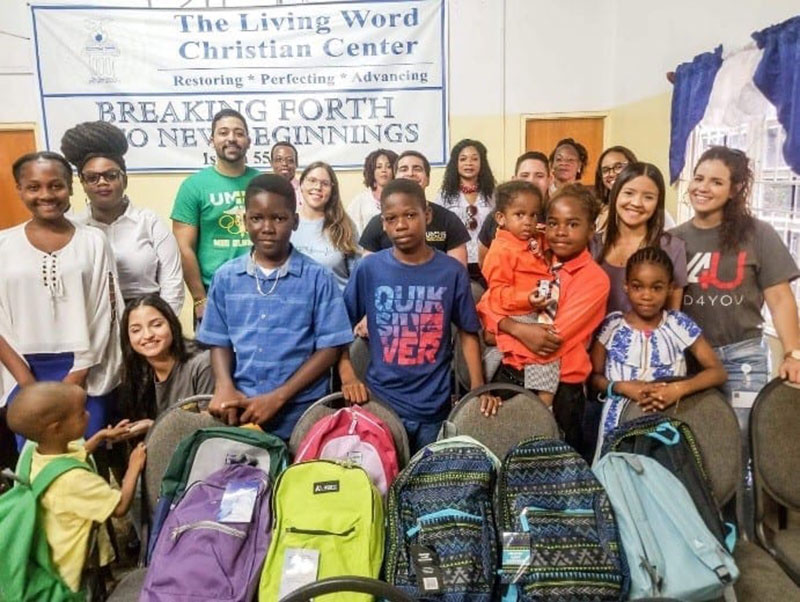 Mission Statement: STEPS is a dance therapy club to provide a relaxing environment for the medical students at UMHS through dancing. This club is both for dancers and non-dancers who just want to de-stress after a week a studying and make connections with future colleagues.
Highlighted events for Fall 2018, past and present:
We have the weekly salsa classes on Fridays.
Sunfest Dance Competition.
UMHS Got Talent.
Breast Cancer Awareness day.
School supplies donation to local children.
Contact STEPS president Daniel Albarran at dalbarrana@umhs-sk.net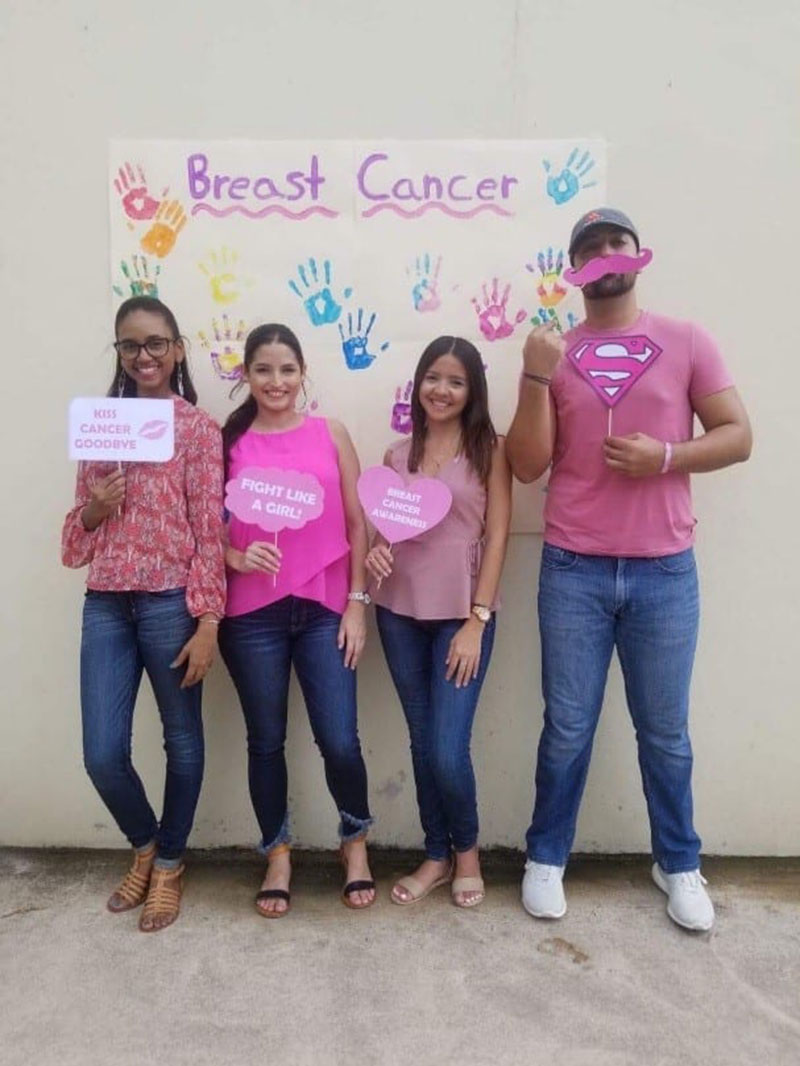 ---

About UMHS:
Built in the tradition of the best US universities, the University of Medicine and Health Sciences focuses on individual student attention, maintaining small class sizes and recruiting high-quality faculty. We call this unique approach, "personalized medical education," and it's what has led to our unprecedented 96% student retention rate, and outstanding residency placements across the US and Canada. UMHS is challenging everything you thought you knew about Caribbean medical schools.
Posted by
Scott Harrah
Scott is Director of Digital Content at UMHS and editor of the UMHS Endeavour blog. When he's not writing about UMHS students, faculty, events, public health, alumni and UMHS research, he writes and edits Broadway theater reviews for a website he publishes in New York City, StageZine.com.