UMHS graduate Dr. Miriam Bernstein wanted to be a doctor ever since she watched a TV series at age nine. Now, the New York State native's dream has come true and she has landed an OB/GYN residency at MedStar Franklin Square Medical Center in Baltimore, Maryland.
This is the first installment in a UMHS Endeavour series of interviews with Class of 2016 UMHS graduates about how they landed residencies, and the challenges facing students and graduates of Caribbean medical schools. Dr. Bernstein took time out from her busy schedule to speak to the UMHS Endeavour about her journey, from why she took a "gap year" to discover her true passion, why she chose UMHS, what it's like to be a Caribbean medical student and what interests her about OB/GYN as a specialty to why she believes "medical school is definitely a marathon and not a sprint."
UMHS Endeavour: Tell us about yourself and where you are from.
Dr. Miriam Bernstein: I was born and raised in Marcy, New York, a small town in Upstate New York north of Utica. I have wanted to be a doctor since I was nine years old when I would stay up after bedtime and watch the "Trauma: Life in the ER" TV series, much to the dismay of my mother. However, growing up so close to the Adirondacks, I also wanted to learn more about nature and our natural resources. I majored in geoscience with a minor in chemistry, graduating from Utica College of Syracuse University in May 2011. There are no physicians in my family, so I didn't have a close friend or relative to bounce ideas off of regarding furthering my education. So I decided to take a "gap year" of sorts prior to medical school, as I wanted to make sure that medicine was what I was truly passionate about. I worked as a Patient Transporter in a hospital in nearby Syracuse for several months, and fell more in love with the idea of becoming a physician through curiosity and meaningful patient interactions.
Why did you decide to go to UMHS?
I had been nervous about living in another country, in terms of independence and distance from family. However, I had known a UMHS student from my hometown, and I had heard about his personal experiences. The school's reputation and the natural beauty of St. Kitts weighed into my decision that it was a good fit for my goals. I also was attracted to the aspect of being a part of a newer school. I felt it would give me more of a chance to personalize my experience and be treated as an individual and not a number like at some larger schools.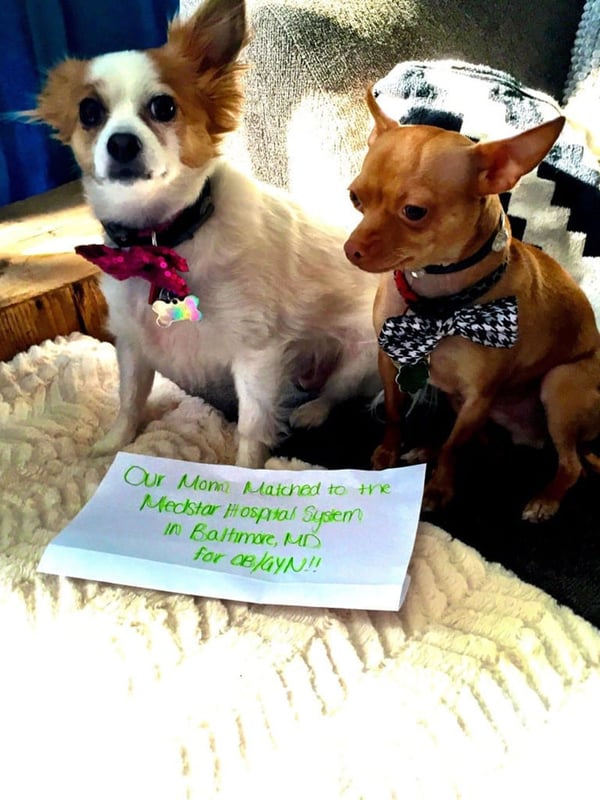 Match Day 2016 with Mollie and Specter.' Photo: Courtesy of Dr. Miriam Bernstein
What was the greatest thing about learning you matched?
It was incredible in that my dreams had finally come true; I was officially the first person in my family to become a physician, and I now had the opportunity to become an advocate for women on a professional level. It was also a proud moment for my family and loved ones, as they had supported me throughout the entire process—seeing the happiness and relief on their faces (via Facetime) was the paramount moment in matching. When I found out on the Friday after Match day where exactly I was placed, I was so happy that it was to my number-one rank, MedStar Franklin Square, as I had felt as if I was already a part of their resident family from my interview, alone.
Is there anything in particular that interests you about OB/GYN as a specialty?
The birthing experience is one of the few happy moments still left in medicine, and the adrenaline rush of it is addicting. I enjoy the challenge of remaining calm and keeping a "game face" during all of the tricky situations that arise during labor. I volunteered as a youth lacrosse coach for many years, and being an OB/GYN seemed like a natural, more serious extension of that. I also really appreciated the diversity of this specialty, as I could satisfy all aspects of my love of medicine into one career. I love Primary Care and Surgery and in no other specialty could I universally combine the two as well as this one. I also would love to take my background in public health (I'll have my MPH from Walden University in August 2016) and apply it to the program in some way to improve the lives of the local women in the community.
What advice do you have for current UMHS students, and medical students in general, about the Match process?
I approached the process of the Match with information I had received in fifth semester in Maine, emails with administrators, the school's handbook and my friends' personal experiences. I also bought books on the process and truly educated myself so that there would be no surprises. I did my research (spreadsheets galore!) and applied at programs with a history of success for both UMHS and other Caribbean medical school students. Additionally, I went on interviews even if I wasn't sure if that program was right for me. Yes, I spent lots of money on traveling, but I gained valuable experience on what I liked in a program (or didn't like) and just interviewing in general.
I feel that my biggest advantage in the Match process was what happened before September. In probably 80% of my interviews, my letters of recommendation were brought up, and the interviewer pointed out that they weren't written with average adjectives to define my clinical performance, something that made me stand out. I even had a preceptor demand that I be selected as a candidate by the program at a hospital I was at for a rotation (even though he wasn't a part of the program); that same day I was contacted by that residency program to set up an interview date, a very cool moment.
Are there any advantages for students at Caribbean medical schools regarding the Match process?
Reaching the point when you are able to apply for Match is truly an achievement in itself. You've been thousands of miles from your loved ones and resided in a foreign country for up to two years, with rigorous coursework. On top of the social and academic stresses, there are the distractions living in paradise brings you–hello, pristine beaches and Brimley Gold Rum! You travel for rotations and deal with circumstances or other students that may not be as kind as you would like. Among the assets of your academic record, personality, perseverance, UMHS' reputation, clinical performance and knowledge, you can even the playing field, and even impress interviewers.
Was there anything specific about your medical education at UMHS and clinical rotations that prepared you well for matching?
I have not only grown in terms of knowledge since 2012, but I feel like a different person, as well. The professors on St. Kitts challenged me both personally and academically. Island life helped me become less rigid, more relaxed and allowed me to meet people from all over, including some that I now consider family. I was also fortunate enough to have an amazing set of preceptors in my clinical education that truly wanted to teach and share their knowledge as well as to push me to become a better doctor. I learned to speak up when I saw something wrong and confront those around me especially if it concerned a patient's care. During rotations with busier preceptors, I learned from nurses, residents and medical assistants. At the end of the day it doesn't matter the title of the person who taught you a skill; it only matters that you now know how to put in IVs, draw blood, intubate, suture, fill out paperwork for insurance prior authorizations, and schedule diagnostic testing. Regardless of where residency takes you, there are skills that can be helpful if not lifesaving throughout every specialty of medicine.
Do you have any specific goals for your residency?
To me, a successful and well-supported residency means to learn as much as I can and spend time with family, friends, and my two rescue dogs, Mollie and Specter. My goals also entail that I sleep as often as possible, stay healthy, make new friendships, and never say the word "oops" in the OR.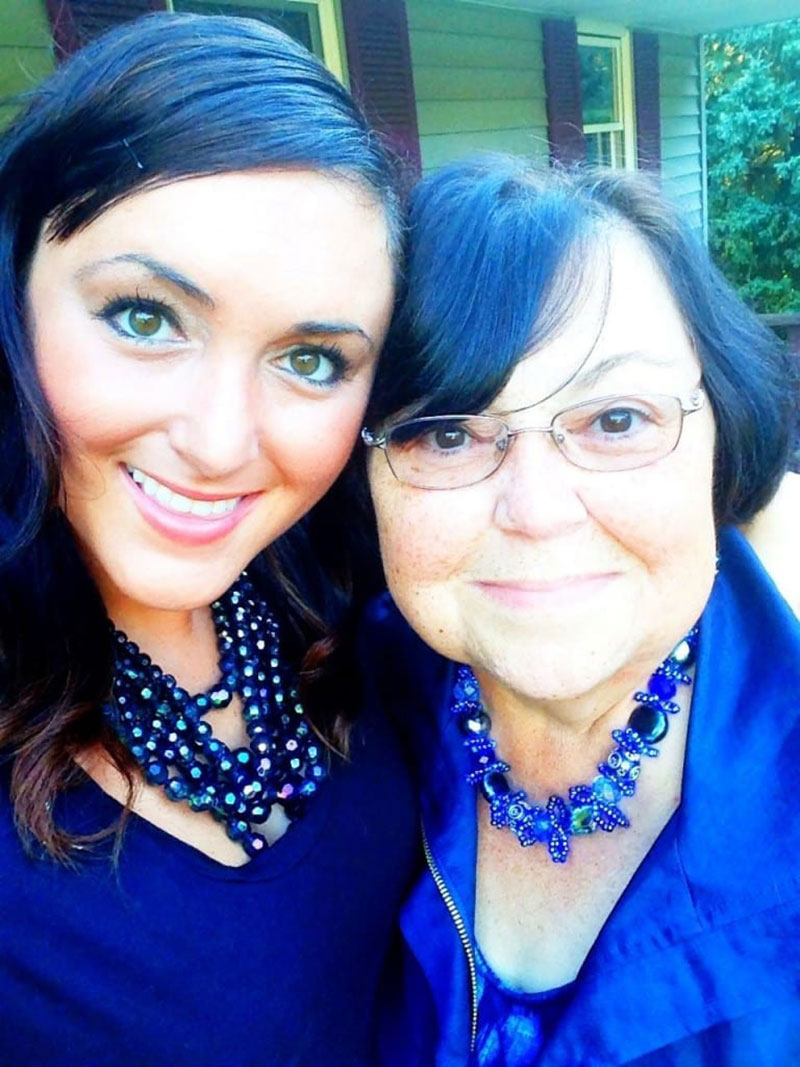 Dr. Miriam Bernstein with her mother. Photo: Courtesy of Dr. Miriam Bernstein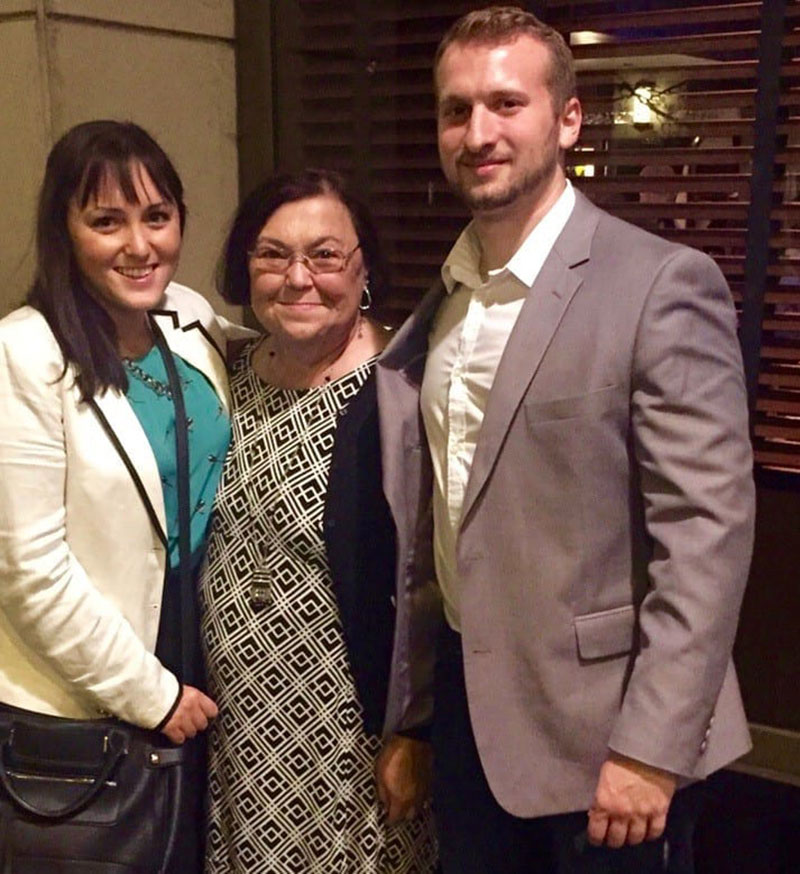 'My Mom's 65th birthday in Chicago, September 2015.' Photo: Courtesy of Dr. Miriam Bernstein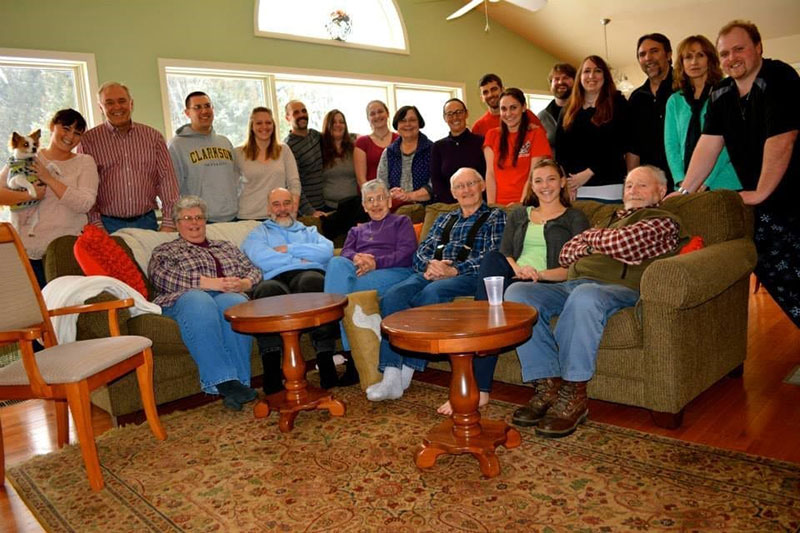 'My Papa's 86th birthday, with just a small fraction of my extended family, February 2014.' Photo: Courtesy of Dr. Miriam Bernstein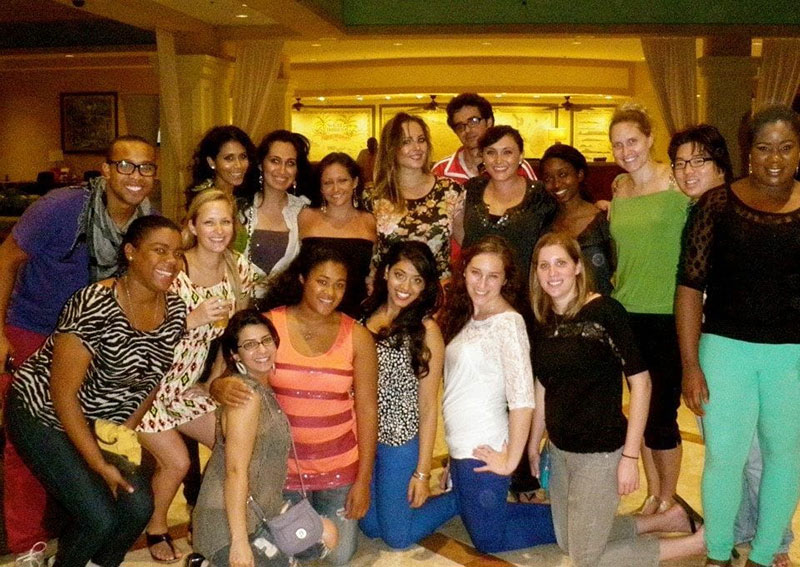 'Out with friends to commemorate the end of the semester, St. Kitts, April 2013.' Photo: Courtesy of Dr. Miriam Bernstein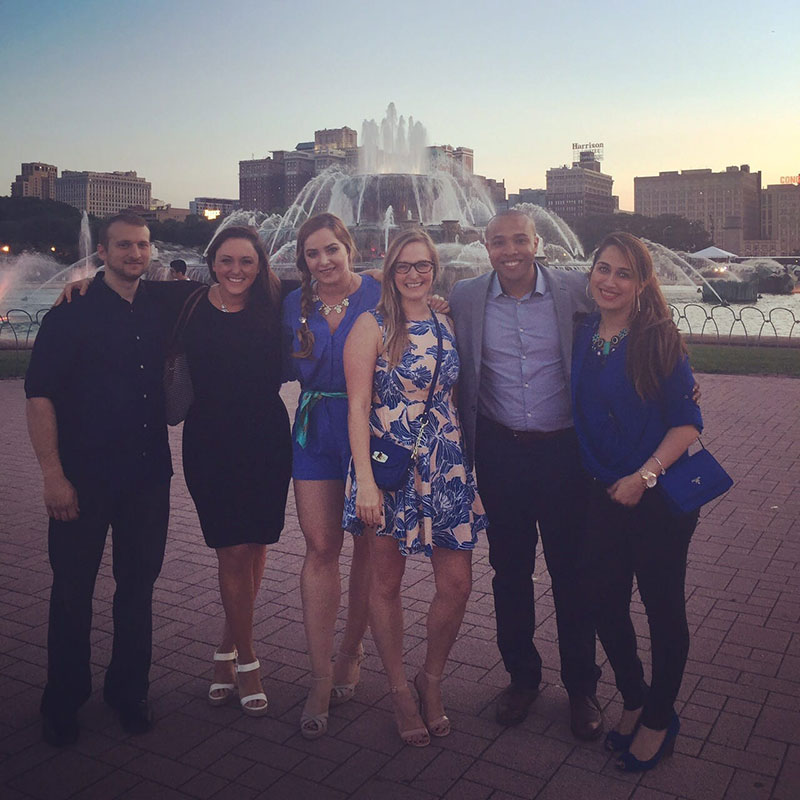 'Gathering in Chicago to celebrate the engagement of two members of my island family, June 2015.' Photo: Courtesy of Dr. Miriam Bernstein
(Top photo) DR. MIRIAM BERNSTEIN: Class of 2016 grad says med school is 'definitely a marathon and not a sprint.' Photo: Courtesy of Dr. Miriam Bernstein
---
About UMHS:
Built in the tradition of the best US universities, the University of Medicine and Health Sciencesfocuses on individual student attention, maintaining small class sizes and recruiting high-quality faculty. We call this unique approach, "personalized medical education," and it's what has led to our unprecedented 96% student retention rate, and outstanding residency placements across the US and Canada. UMHS is challenging everything you thought you knew about Caribbean medical schools.
Posted by
Scott Harrah
Scott is Director of Digital Content at UMHS and editor of the UMHS Endeavour blog. When he's not writing about UMHS students, faculty, events, public health, alumni and UMHS research, he writes and edits Broadway theater reviews for a website he publishes in New York City, StageZine.com.