UMHS graduate Dr. Elizabeth Nielsen will soon start her Internal Medicine residency at Southern Illinois University (SIU) School of Medicine and Affiliated Hospitals. The Bloomington-Normal, Illinois native says she was aware that medical school, in the Caribbean or the United States, was an extremely difficult endeavor. She felt that Caribbean medical students "had to work harder and prove themselves because they were told they cannot get through and are not going to match." Her success helps prove that notion wrong.
This is the second installment in a UMHS Endeavour series of interviews with Class of 2016 UMHS graduates about how they landed residencies, and the challenges facing students and graduates of Caribbean medical schools. Dr. Nielsen spoke to the Endeavour about her love of music, why she decided to attend UMHS after a visit to the St. Kitts campus, how she became interested in Internal Medicine during clinical rotations, the advantages and disadvantages of studying in the Caribbean, her goals for residency, and more.
UMHS Endeavour: Tell us a little about yourself and where you are originally from.
Dr. Elizabeth Nielsen: I am from Bloomington-Normal, Illinois and a graduate of Southern Illinois University Carbondale with a bachelor's degree in Physiology with Honors. I am an only child but very outgoing thanks to my wonderful parents. Music is a big part of my life; I played the saxophone in marching and pep band at Normal Community High School and SIU Carbondale. Listening to music is something I've always loved to do. I like to stay active when I can by walking/jogging or dancing/yoga.
Why did you decide to go to UMHS?
When I decided to go to medical school, my goal was to become the best physician possible. Through my parents' medical professional advice and my love for travel, I expanded my search for an excellent medical school in the Caribbean. It gave me confidence I would become a well-rounded physician when having the opportunity to work with patients in an entirely different culture.
When visiting the Islands, UMHS felt like the right fit because of the welcoming staff and amazing facilities. My interview with Carole Walker [UMHS Regional Director of Admissions, Midwest] was wonderful. I felt very comfortable talking to her honestly about the school and what they had to offer. I was most impressed with the technology and minimal smell of formaldehyde in the anatomy lab due to the excellent ventilation. It was also great to know that the professors were easily accessible during office hours and truly cared about their students succeeding.
What was the greatest thing about learning you matched?
It was a shock at first, but I was extremely happy! There was always a little part of me that thought it wouldn't happen because we've [as IMGs] been told it's extremely hard to Match in residency. I felt a sense of accomplishment and proud that my hard work paid off . Best of all, I realized I am onto the next step to becoming a well-trained physician to help patients in the future.
Is there anything in particular that interests you about Internal Medicine as a specialty?
Internal Medicine was the most difficult of my rotations, yet proved to be the most exciting. I found it very challenging and ultimately rewarding to build a patient's problem set, comprehend why certain medications have been prescribed and delving in to why their lab values present as they did. These factors help physicians truly understand the physiology of the disease and help us [as physicians] properly manage a patient's healthcare. The physicians that taught me during my Internal Medicine rotation helped spark the love for Internal Medicine. I have not decided whether I will be specializing or not, but Nephrology and Critical Care are two specialties I would be leaning towards at this time. I am fortunate enough to have a few years to figure out where I will be most beneficial to patient care.
What advice do you have for current UMHS students, and medical students in general, about the Match process?
Don't get discouraged but be realistic about your goals. Take your clinical rotations seriously. Be the best student you can be and learn as much as you can in each rotation; this will help with letters of recommendations (LORs) for residency applications. Also, when you talk to students ahead of you in the process, take their advice with a grain of salt; this is still your individual journey.
Going to conferences of the specialty you are interested in applying to will help immensely for Match. Everyone has a different way of getting through medical school and the Match but getting your name out there will help increase your chances. I traveled to different hospitals and different parts of the U.S. during my clinical rotations. This allowed me to learn what I wanted in a residency program and some of the differences in medicine in varying parts of the country.
Are there any challenges for students at Caribbean medical schools regarding the Match process and also living in St. Kitts?
It takes some courage to move to an island in the Caribbean with a different culture and far from home. But what I have gained is invaluable. As a result of attending UMHS, I developed confidence in myself, adapted to living far from home and in a new culture. These attributes helped me succeed in my clinical rotations and ultimately in obtaining a residency of choice.
Being far away from home and on an island, it was difficult to communicate with family and friends. Thanks to Skype and other electronic communication means, I was able to adapt.
Do you have any specific goals for your residency?
Receive a great education. Become more confident in my medical knowledge and diagnostic skills. Learn how to balance residency and still take care of myself while enjoying my career. Identify my career plans as an Internal Medicine Physician after completion of Residency. Learn more about the business aspect of running a practice or clinic. Explore possibly teaching in a residency program.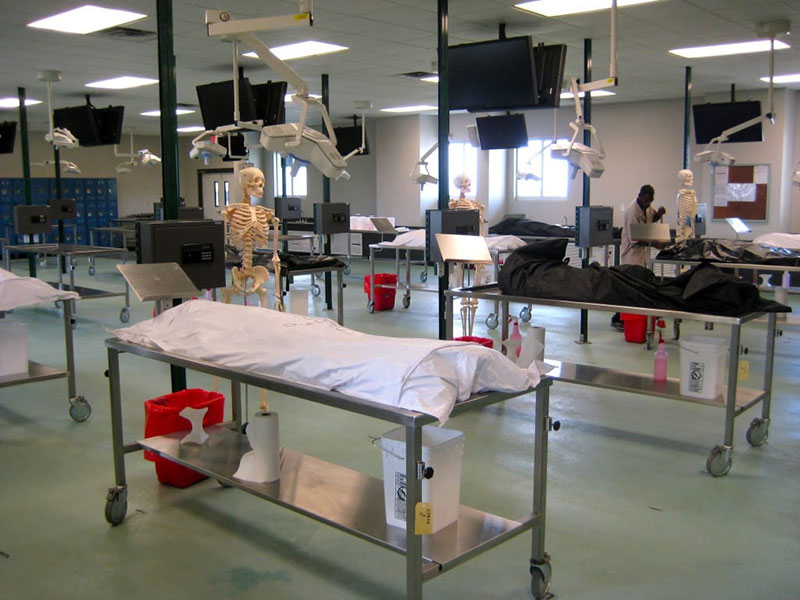 Anatomy Lab in St. Kitts 2011. 'I was most impressed by the technology' of the state-of-the-art lab, Dr. Nielsen says. Photo: Courtesy of Dr. Elizabeth Nielsen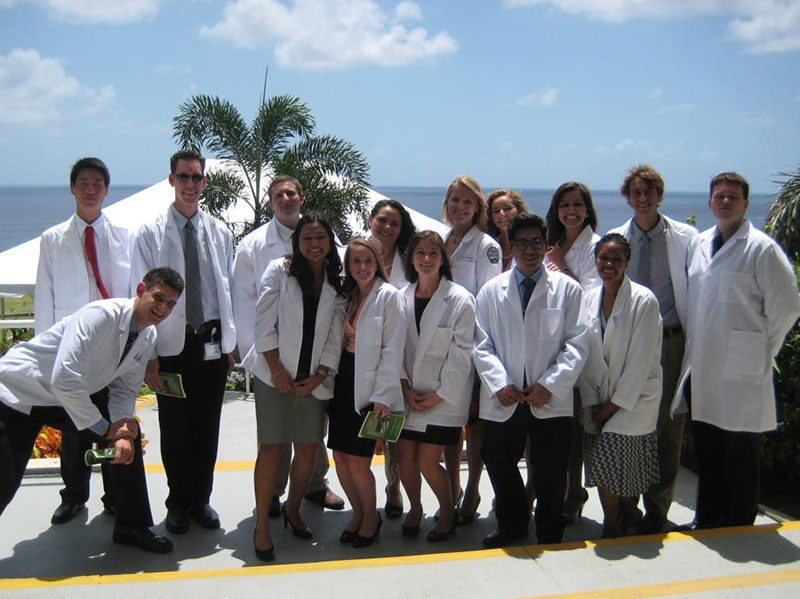 White Coat Ceremony back in fall 2011. Photo: Courtesy of Dr. Elizabeth Nielsen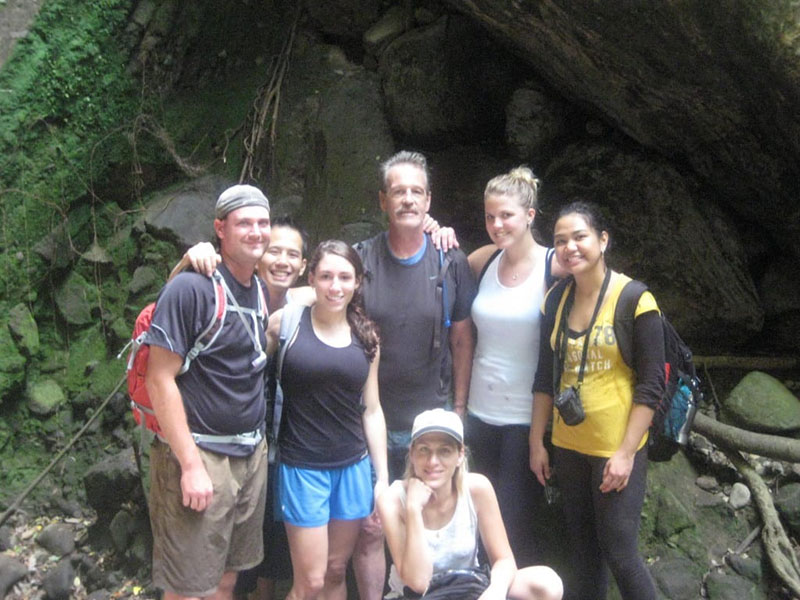 'Dr. McCracken (UMHS Anatomy Professor) & classmates at Bloody Gut Trail in St. Kitts 2012.' Photo: Courtesy of Dr. Elizabeth Nielsen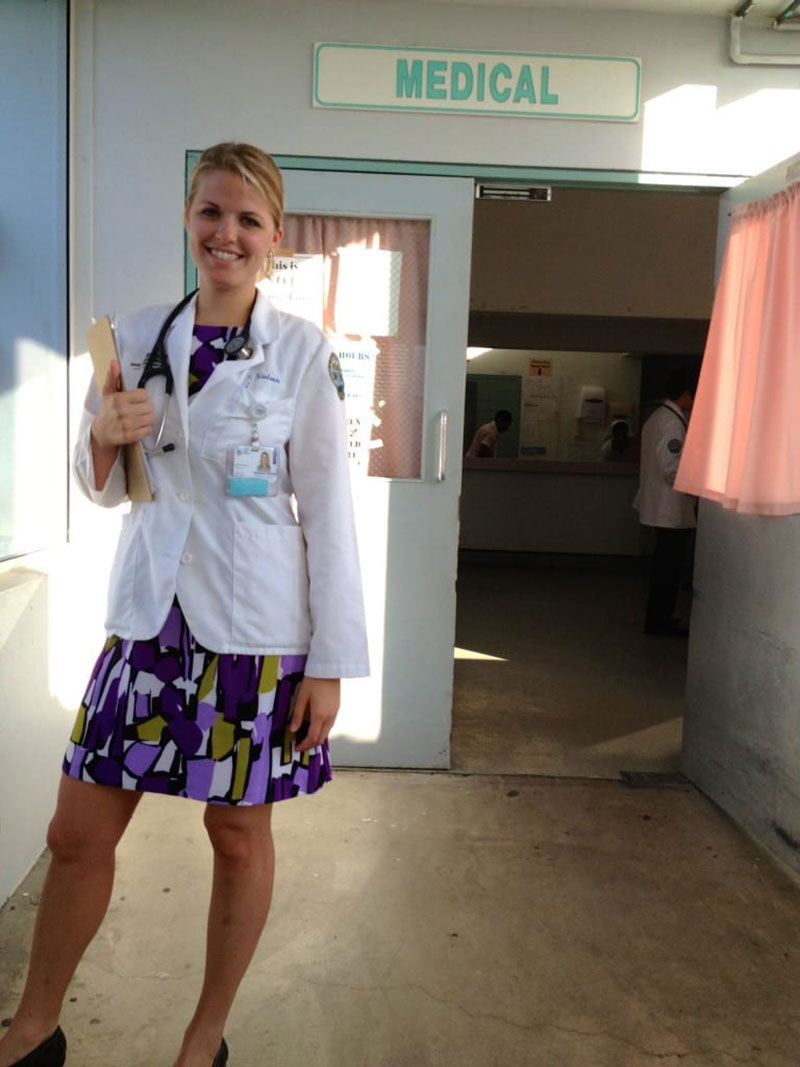 Medicine rotation at JNF Hospital in St. Kitts. Photo: Courtesy of Dr. Elizabeth Nielsen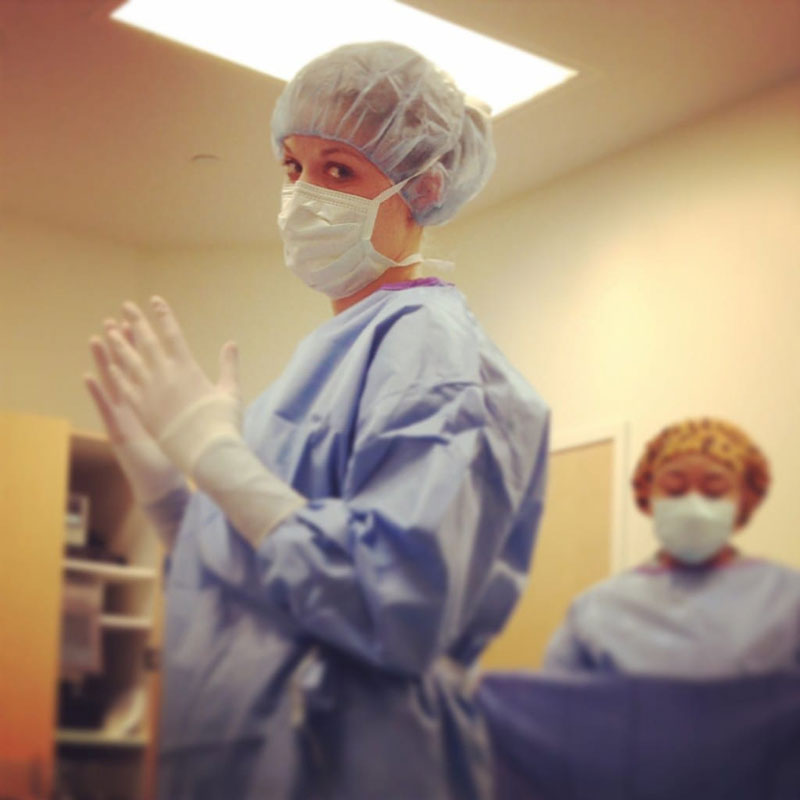 Scrubbing into surgery during rotations in 2014. Photo: Courtesy of Dr. Elizabeth Nielsen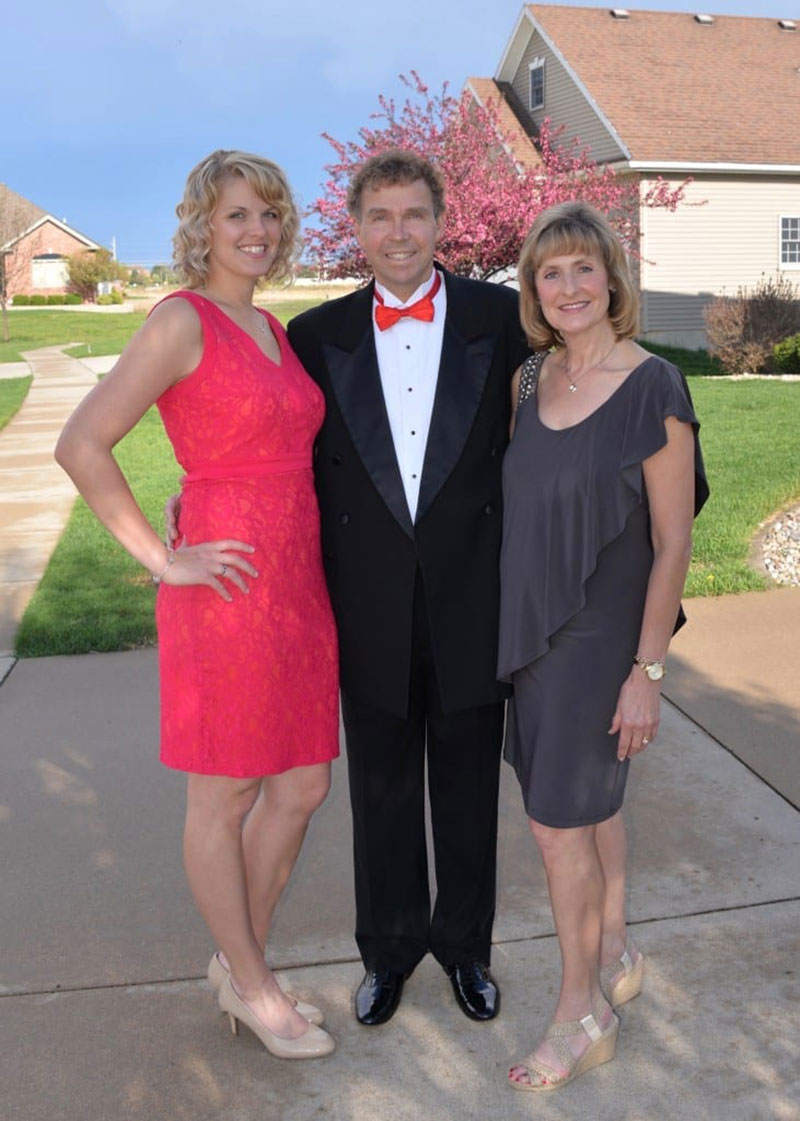 'With my parents, Tom & Kathy, for Red Cross Evening of the Stars 2016.' Photo: Courtesy of Dr. Elizabeth Nielsen
(Top photo) DR. ELIZABETH NIELSEN: The Illinois native starts Internal Medicine residency this month. Photo: Courtesy of Dr. Elizabeth Nielsen
---
About UMHS:
Built in the tradition of the best US universities, the University of Medicine and Health Sciencesfocuses on individual student attention, maintaining small class sizes and recruiting high-quality faculty. We call this unique approach, "personalized medical education," and it's what has led to our unprecedented 96% student retention rate, and outstanding residency placements across the US and Canada. UMHS is challenging everything you thought you knew about Caribbean medical schools.
.
Posted by
Scott Harrah
Scott is Director of Digital Content at UMHS and editor of the UMHS Endeavour blog. When he's not writing about UMHS students, faculty, events, public health, alumni and UMHS research, he writes and edits Broadway theater reviews for a website he publishes in New York City, StageZine.com.