Introduction
As part of its mission to promote healthy living, UMHS students in Because We Care attended an event held by the St. Kitts and Nevis Ministry of Health in collaboration with Pan American Health Organization's National Consultation on "Exploring the Impact of Sugar-Sweetened Beverages" on November 1, 2018.
The UMHS Endeavour spoke to Kerthy Sugunathevan of Because We Care about the event and the importance of students at Caribbean medical schools getting involved in local communities.
Combating Childhood Obesity in St. Kitts
Students involved with Because We Care met with officials at the forum about developing a policy on sugar-sweetened beverages in St. Kitts and Nevis.
"It's a policy that has had successful results in Mexico and Barbados and they are working to implement this in St. Kitts and Nevis," Ms. Sugunathevan said. "With non-communicable diseases being the major source of hospital visits and leading cause of deaths in St. Kitts, they are working to target their focus on children and how they can work on childhood obesity. Their focus is to implement a tax on sugar-sweetened beverages to try and reduce the amount consumed by the current population. It was quite interesting to hear the statistics and the riveting debate between various industries and the Ministry of Health in their open forum debate at the end.
"Our goal from attending this event was to make some more community connections and ask for guidance on how we can use the statistics provided and implement a program to help fight childhood obesity," she said. "It was interesting to learn what the community and government is working towards. Our goal is to use the knowledge learned to guide some future events. We are working on installing a water fountain in a local primary school as well as supplying reusable water bottles to help in this initiative."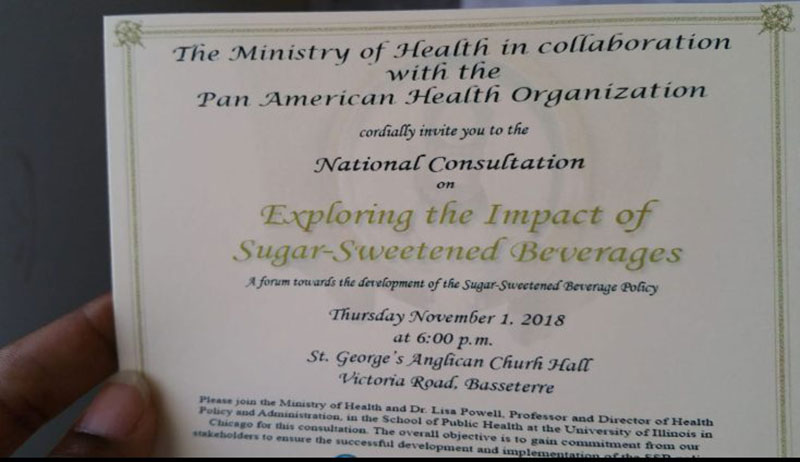 Because We Care wants to help engage the St. Kitts community in outreach events and provide students with opportunities in which to take part, while also creating a positive impact and help students build their interpersonal skills.
Some recent Because We Care activities include a 3 x 3 basketball game in which the group got signatures for the Healthy Caribbean Coalition's petition for more funds to put healthier foods in St. Kitts schools and also create a healthier labeling system.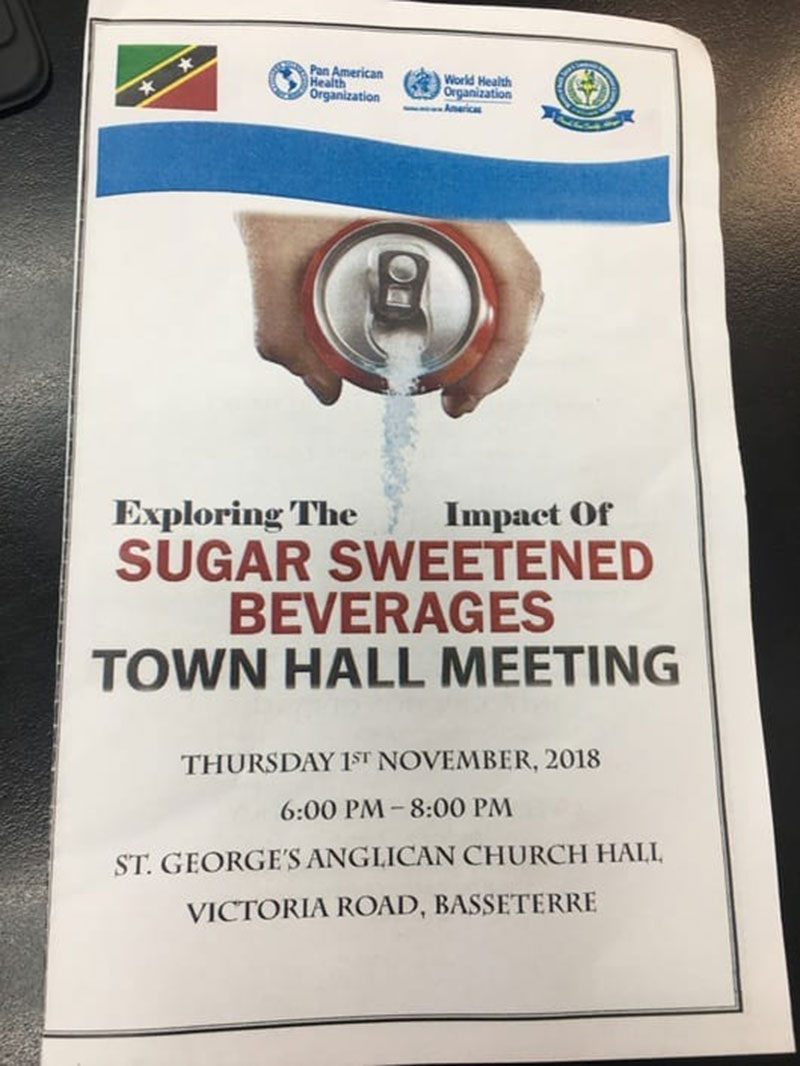 Because We Care will launch a women's speaker series in collaboration with Lake Health and Wellbeing in March 2019. The first topic is fibroids. Stay tuned to the UMHS Endeavour for upcoming posts about the great work Because We Care is doing.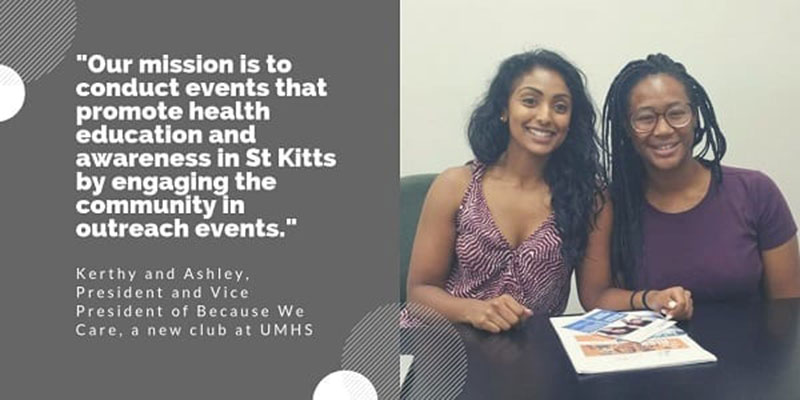 ---

About UMHS:
Built in the tradition of the best US universities, the University of Medicine and Health Sciences focuses on individual student attention, maintaining small class sizes and recruiting high-quality faculty. We call this unique approach, "personalized medical education," and it's what has led to our unprecedented 96% student retention rate, and outstanding residency placements across the US and Canada. UMHS is challenging everything you thought you knew about Caribbean medical schools.

Posted by
Scott Harrah
Scott is Director of Digital Content at UMHS and editor of the UMHS Endeavour blog. When he's not writing about UMHS students, faculty, events, public health, alumni and UMHS research, he writes and edits Broadway theater reviews for a website he publishes in New York City, StageZine.com.