UMHS 2019 graduate Dr. Alexander Zayid is currently working on a Family Medicine residency with a focus on Preventative Medicine at Ascension Providence Hospital in Southfield, Michigan. Dr. Zayid worked at the height of the COVID-19 pandemic from March to June 2020 and—like most healthcare providers—had to contend with a potentially killer virus that no one was prepared to handle.
The UMHS Endeavour spoke to Dr. Zayid recently about everything from working in a hospital during the pandemic to the current treatments, what it was like losing patients, government responses in various states, how prepared hospitals are for a second wave, the hope for a vaccine, what med students and new residents should know, advice for people under age 40, and more.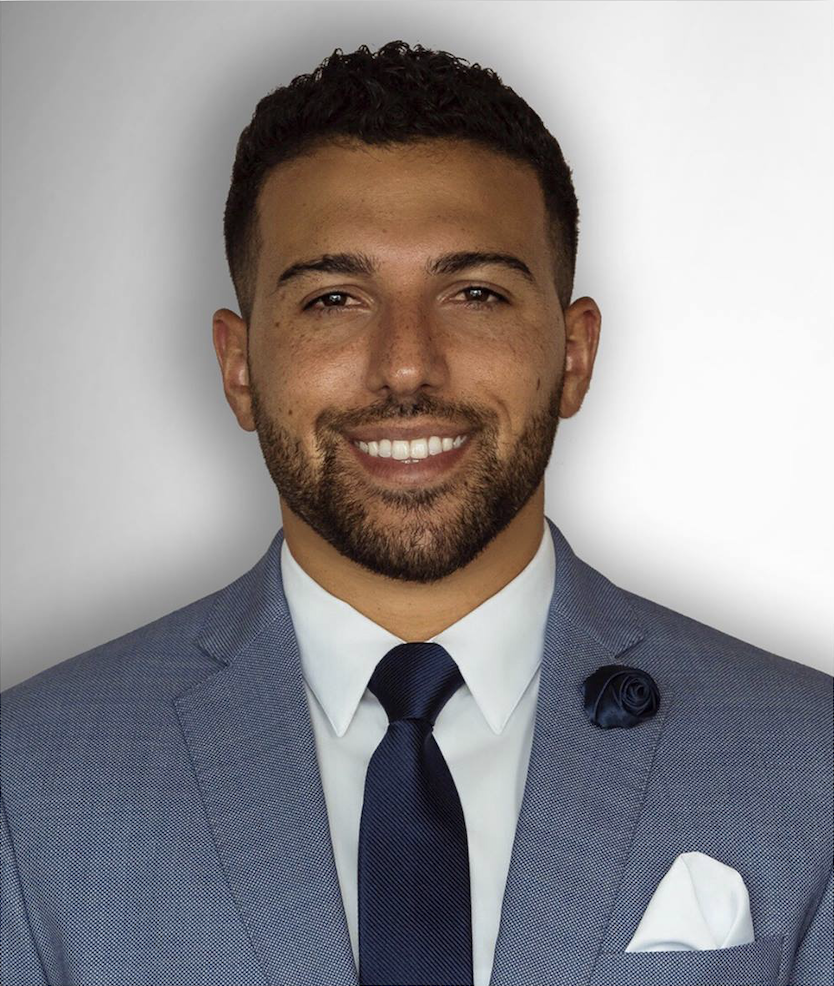 Dr. Alexander Zayid. Photo: Courtesy of Dr. Zayid.
Surviving the First Wave of COVID-19
In certain states like Michigan, COVID-19 cases have gone down considerably compared to just a few months ago. Michigan, like New York and many Northeastern states, was one of the first to endure massive cases starting in March. Things, for now, are much quieter than this past spring.
"Hospitals are somewhat normal at the moment, aside from the checkpoints when entering any facility," Dr. Zayid said. "Though I will say, most healthcare workers are bracing themselves for another wave this fall."
Dr. Zayid and his hospital's staff have had to make many adjustments and take precautions during this crisis.
"Every facility requires both patient and staff temperature checks and COVID-19 screening upon entering," he said. "100% compliance with masks is required for entry."
Michigan received a lot of media attention this past spring when protesters started picketing what they felt were drastic, draconian measures for lockdowns ordered by Governor Gretchen Whitmer.
"I think every governor tried to do what was best for their state while balancing health concerns and the economy. Unfortunately, like many other headline topics in this country, it has been politicized on both sides. In the end, healthcare workers and critically ill patients end up hurting the most."
Losing Patients to COVID-19

Dr. Zayid knew that, as a physician, having patients die would be part of the job. However, nothing prepared him for the last three months he worked in the hospital.
"I worked COVID-19 floors for three months from March to June. Unfortunately, we lost many patients along the way. As a physician this is something to be expected, but as a resident this was a lot of exposure to this kind of thing very early. It is a very somber and sobering experience, one that I feel will only motivate me to become a better physician while reminding me of the fragility of life."
By now, most people know what the common symptoms of COVID-19 are, from a high fever and shortness of breath to a loss of taste and smell and more.

"At this point, there is a laundry list of symptoms that have been correlated to patients testing positive with COVID-19. Specific symptoms that would lead me to get a diagnostic test would include a persistent fever over 100.4, vomiting or diarrhea leading to lethargy, respiratory distress without activity or any altered mental status."
Which COVID-19 Test is Best?

There are currently two types of COVID-19 tests, the nasal swab tests and the blood antibody tests.
"These are different tests," Dr. Zayid said. "Nasal, rapid swab tests for active infection while the blood antibody tests are to find one's immunity to the virus [and if one has been previously exposed]. Though both have proven to have high false positive rates. I do not encourage many patients to seek their antibody status as we do not yet know if the presence of antibodies serves as true immunity to reinfection. This might create a false sense of security and may endanger some uninformed members of society."
People experiencing the well-known symptoms of COVID-19 should seek medical attention as soon as possible.
"Patients should treat this illness like any other, the same symptoms that would have sent you to the hospital one year ago should send you back there today," he said.
"Any type of respiratory distress, loss of fluids leading to dehydration with an altered mental status or persistent fever should require a trip to an urgent care if not the emergency room."
For now, Ascension Providence Hospital is separating COVID-19 patients from non-COVID-19 emergency patients.
"We are still separating confirmed COVID-19 cases from general population to the best of our ability," he said.

A variety of therapeutic treatments are being used to help COVID-19 patients, including the medications remdesivir (originally used on Ebola patients) and dexamethasone (a respiratory steroid medicine, that according to a BBC News post "reduces inflammation by mimicking anti-inflammatory hormones produced by the body").
"The mainstay of treatment known to work with COVID-19 is similar to that of many other respiratory viruses," Dr, Zayid said. "IV steroids, fluids and incentivized breathing techniques."
Although many ICU doctors have found alternative methods for helping COVID-19 patients with breathing issues, such methods are not always possible.
"If a patient, COVID-19 or otherwise, find himself or herself in respiratory distress unable to regulate their carbon dioxide levels, they will be placed on a ventilator."
Not all COVID-19 patients need to be hospitalized.
"As with any other condition, similar to the flu, if patients are asymptomatic it is recommended they rest at home and socially distance from high-risk members of their family and community."
Should Younger People be Concerned About COVID-19?
Patients under age 40 have been singled out in the media for sometimes not socially distancing or not wearing masks. What are Dr. Zayid's thoughts?
"I think it is important for the younger generation to remember that although a very high percentage of those that contract COVID-19 are asymptomatic, this same percentage does not apply to the senior citizen and high-risk community," he said. "We must take an altruistic approach to defeating this pandemic globally. Before putting yourself in a high-risk situation, please think of the repercussions this may have on your older or high-risk family and friends."


"I think one of the biggest reasons the first wave hit our communities so hard was that we did not know what to expect with this virus. For the first time in modern-day medicine, we were globally experimenting and going off anecdotal reports and data."
Dr. Zayid said he thinks American hospitals should be better prepared if there is a resurgence of COVID-19 later this fall or next winter.
"If there is a second wave, I believe hospitals nationwide have both the infrastructure and knowledge to curb the wave in a much more efficient and safer way."
Will a COVID-19 Vaccine Be Available Soon?


There has been much discussion in the media about the various COVID-19 vaccines currently in clinical trials around the world. Does Dr. Zayid see one becoming available on the market soon?
"I am very hopeful that the vaccine is delivered to us not only quickly, but more importantly, safely. As with all other vaccines approved, this one will have much speculation and if not delivered safely, will increase the distrust for the medical and pro vaccination community in this country. I believe that the manufacturers must take their time and ensure this vaccine is one that will not only eradicate this virus, but cause no harm to our citizens."


What Do Med Students & New Grads Need to Know?
Current med students entering clinical rotations and new graduates starting residencies should be prepared for COVID-19 but keep things in perspective and be ready for the challenges ahead.
"This pandemic turned most residents into attendings overnight; we were asked to bear the responsibility of the fate of the patients on our floor," Dr. Zayid said. "If you are asked to do the same, just remember you earned the position that you are in, you have the ability to serve and even during the toughest times, you will pull through and come out stronger than you went in."

(Top photo): Dr. Alexander Zayid in PPE while working at Ascension Providence Hospital in Michigan. Photo: Courtesy of Dr. Zayid.
---
About UMHS:
Built in the tradition of the best U.S. universities, the University of Medicine and Health Sciences focuses on individual student attention, maintaining small class sizes and recruiting high-quality faculty. We call this unique approach, "personalized medical education," and it's what has led to our unprecedented 96% student retention rate, and outstanding residency placements across the USA and Canada.

Posted by
Scott Harrah
Scott is Director of Digital Content at UMHS and editor of the UMHS Endeavour blog. When he's not writing about UMHS students, faculty, events, public health, alumni and UMHS research, he writes and edits Broadway theater reviews for a website he publishes in New York City, StageZine.com.